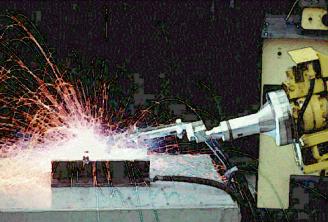 Quintus Prolog 3.5
Quintus Prolog Release 3 is a well known and well proven embeddable implementation of Prolog for UNIX and PC platforms, designed to support the building of software components that can be easily integrated into applications written using other languages and tools. This is an extremely robust and well proven Prolog implementation well suited for serious commercial applications and research projects which require dependable software tools.
Quintus Prolog 3.5, which is included in the SICStus suite of products, is currently in maintenance mode.
SICStus Prolog 4 includes and extends Quintus Prolog features. Please go here for detailed information.
Quintus Prolog 3.5 Available Now
Quintus Prolog for Red Hat Linux glibc ≥ 2.3.
Calling Quintus Prolog from Java.
Calling Quintus Prolog from Visual Basic.
Quintus Objects included.
qpdet and qpxref enhanced.
Dec 29, 2003 Read more >>>
Quintus Prolog 3.4 Available Now
GNU Emacs interface thoroughly revised
Emacs-based source-linked debugger
Numerous bugs fixed
April 1, 1999 Read more >>>
---
Licensing & Support
Distribution of applications created using Standard Runtime Generator free-of-charge
Discounted license transfers for supported customers
Free-of-charge license upgrades for supported customers
Highly qualified support team